EverGreen and their Lifestyle Luxury RV Division, along with sister companies Stealth Trailers and Starcraft Distribution came together over the weekend for a day of fun and feasting. Employees from all the companies and their families ventured to the Elkhart County fairgrounds to eat, socialize and help out.
This year's picnic was especially important because it kicked off the Willpower campaign. A campaign set up for Will Mishler, a 15 year old diagnosed with Neuroblastoma, a rare form of nerve cancer. His father, Jim Mishler is a Product Engineer at Lifestyle. Everyone came together to help raise funds to help offset some of the costs of Will's medical treatments.
"The importance of family cannot be understated," said EverGreen Founder and Chairman of EverGreen Companies, Kelly Rose. "We want to help all of our employees in every company as we feel strongly they are a major part of our family. Without the dedication and commitment of all our employees we wouldn't be where we are today, so when tragedy befalls our family, we pull together to help in any way we can."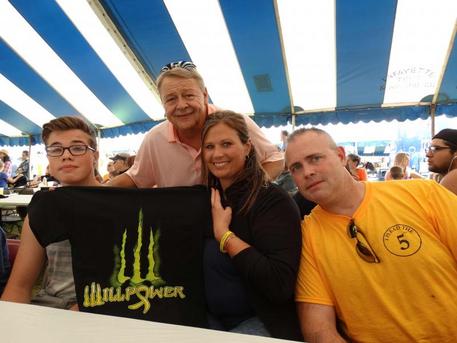 To learn more about the Willpower campaign click here.

Anyone interested in donating click here. Any and all donations are welcome and appreciated.