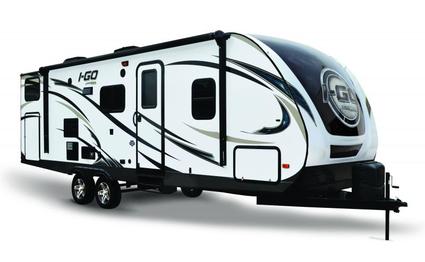 Travel Trailer or RV Exterior Spring Checklist

Water leaks are the biggest concern that may be found after storing your travel trailer or fifth wheel over the winter months. Check your RVs roof and all of the caulking around the windows, vents, air conditioners, and doors to make sure there are no cracks or missing caulk. Even the smallest cracks and holes can cause serious water damage to your RV. If you find voids or cracks, re-caulk them.
RV Tires
Inspect your RV tires for sidewall cracks or cracks between the treads. Any cracks should be treated seriously and replaced. Also, don't forget to check your travel trailer or fifth wheel's tire pressure. To find the right tire pressure recommended for your travel trailer or fifth wheel tires, refer to your owners manual. There should also be a decal inside a cabinet that has the recommended pressure on it.
RV Awnings
Roll out your RV awning(s) and inspect the fabric. Check for holes, tears, runs, or if anything has detached. If you're having difficulties extending your awning(s), take it to a professional at your local RV dealership. The spring tension might need adjusted and they are tricky. Do not try to adjust the spring tension on your travel trailer or fifth wheel awning yourself.