One of the best things about taking your EverGreen RV out for the weekend, or in this case Labor Day weekend, is the seemingly endless free time. Some people spend it hiking or adventuring through nature, but here are some ideas that will keep the fun going close to the campsite.
Playing a game of catch or kickball
Bring along your guitar and make up some funny songs around the fire
Tell scary stories at night or just reminsce during the day
Eat! Take the time to make fun meals around the fire
Get competitive with some family board games.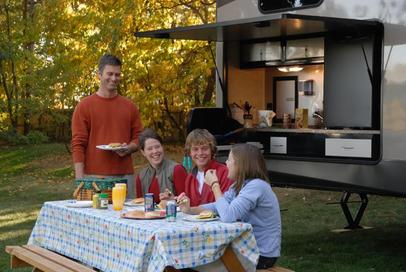 Let us know how you'll be spending your Labor Day weekend on our
Facebook
page!